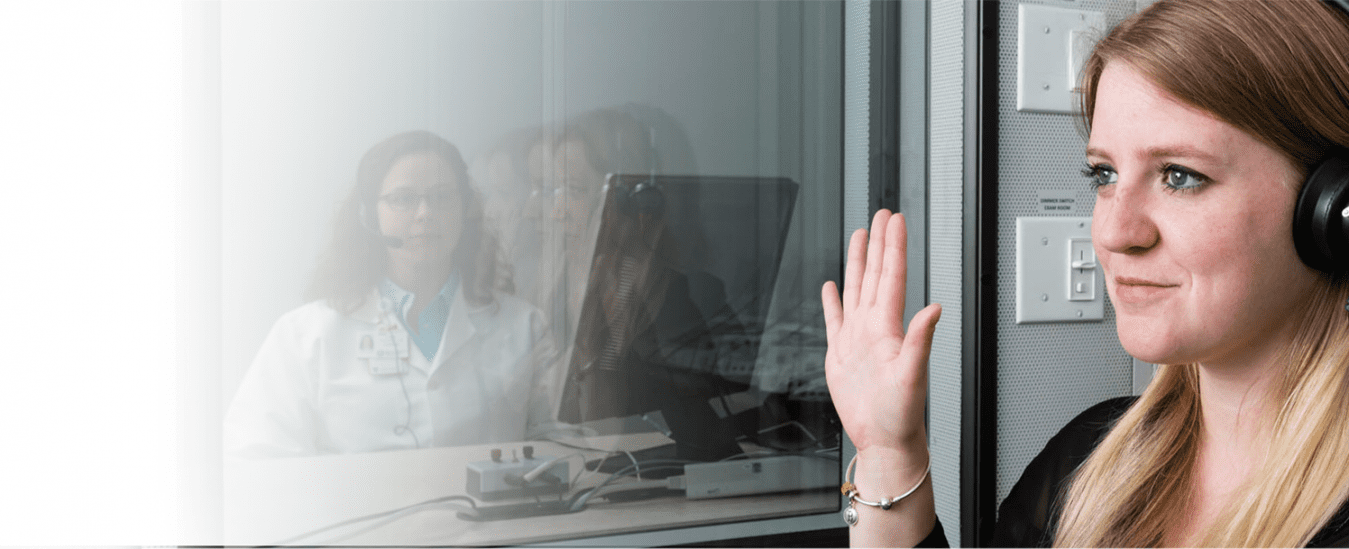 Visit Eckel's ALL NEW website www.audiologyrooms.com developed for Audiologists and the Audiology Market.
Gain Exclusive Access to Eckel's Audiology Literature

Eckel Audiometric Rooms integrate superb acoustics and ergonomics to create an ideal testing environment for a range of clinical and research procedures. Our broad selection of audiology rooms and suites offer clinicians and researchers an array of choices, all custom configurable, for which to select the ideal acoustic environment for their specific needs.
Designed and constructed using the same acoustic expertise incorporated into our audiometric rooms Eckel's recording studios and voiceover rooms significantly reduce external ambient noise to create a quiet and comfortable atmosphere for professional sound engineering and recording.

C Series and H Series (Standard) Rooms
Eckel's C Series and H Series Room are the standard of the industry. These premium quality, innovative rooms are available in eight standard sizes, and offer a range of options. Designed for a wide array of audiological and hearing research applications C & H series rooms provide unsurpassed value for their combination of price and performance.
Design
C & H series rooms are designed and built with superb acoustic characteristics to maximize external noise isolation and create a testing environment ideally suited for clinical level audiological exams. The walls, ceilings, and floor panels of all C & H series rooms are STC rated to provide outstanding acoustic performance within the rooms and can be upgraded to a double-wall design for high ambient noise applications.
Both the C & H Series Rooms are comfortable and easy to use. The interiors are spacious and ADA compliant, and if additional space is necessary, a two-room suite design is available.
Available with a wide selection of interior and exterior finishes the C & H series can be custom designed to fit the desired aesthetic of any setting.
Applications
Eckel's C & H Series Rooms are used for all audiological measurement applications including audiology labs, hospitals, clinics, hearing aid providers, research institutes, and teaching facilities.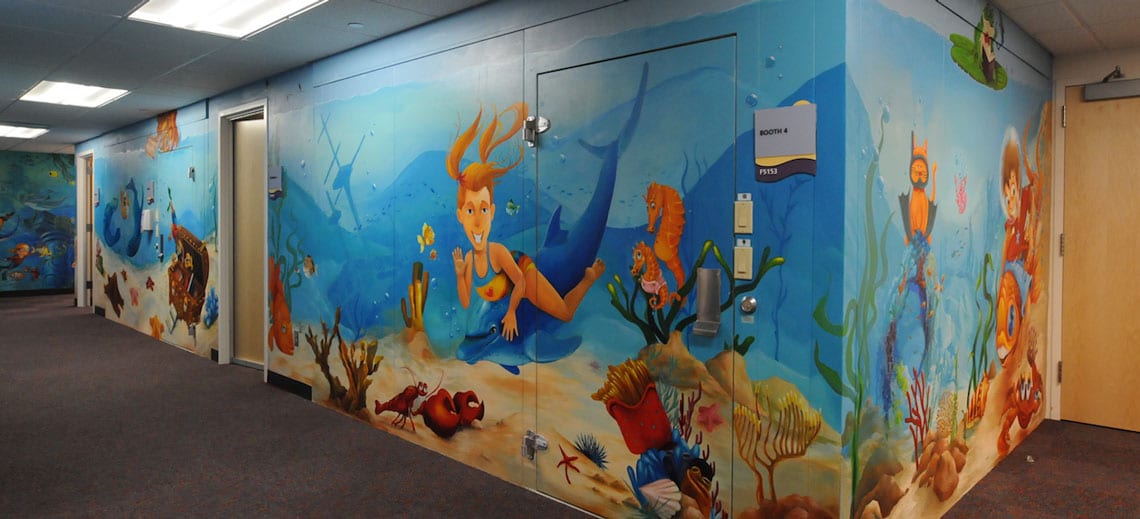 Custom Solutions
Eckel's custom audiology rooms can be tailored to specific space requirements, including the "Room within a Room" design to provide the ultimate in acoustic insulation. Custom rooms feature high performance acoustic windows and doors, fully isolated floors, custom interior wall coverings and carpeting, suspended tile ceilings, and low noise ventilation or air-conditioning systems. Options can include multi-glazed observation windows, Lo-Profile Door and emergency lighting.