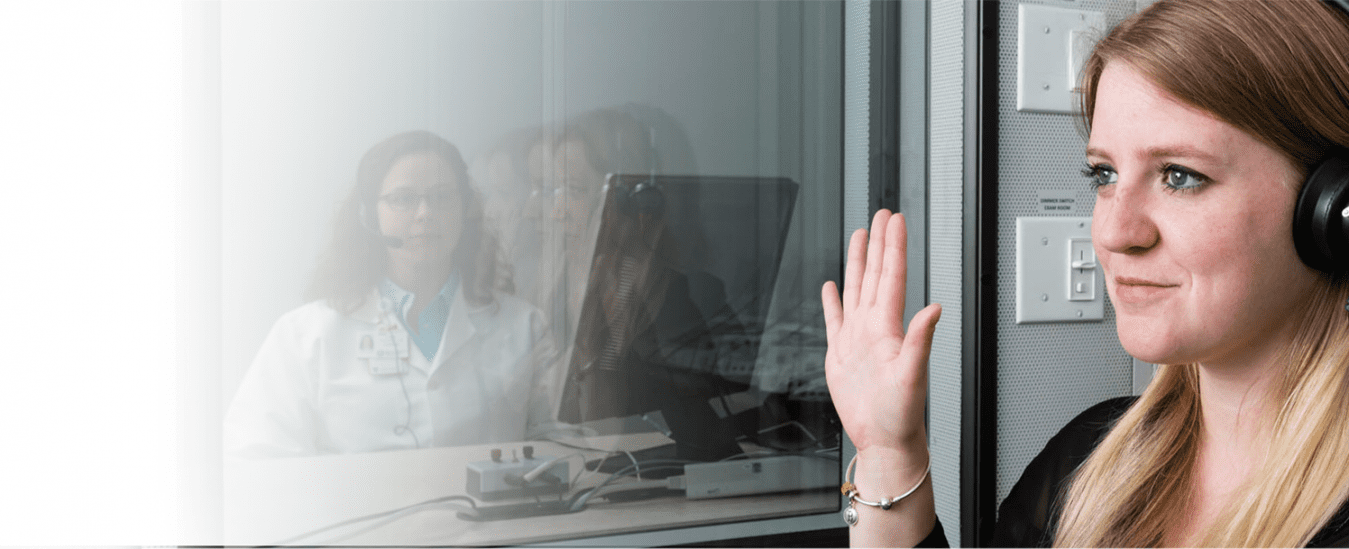 Visit Eckel's ALL NEW website www.audiologyrooms.com developed for Audiologists and the Audiology Market.
Gain Exclusive Access to Eckel's Audiology Literature

Eckel Audiometric Rooms integrate superb acoustics and ergonomics to create an ideal testing environment for a range of clinical and research procedures. Our broad selection of audiology rooms and suites offer clinicians and researchers an array of choices, all custom configurable, for which to select the ideal acoustic environment for their specific needs.
Designed and constructed using the same acoustic expertise incorporated into our audiometric rooms Eckel's recording studios and voiceover rooms significantly reduce external ambient noise to create a quiet and comfortable atmosphere for professional sound engineering and recording.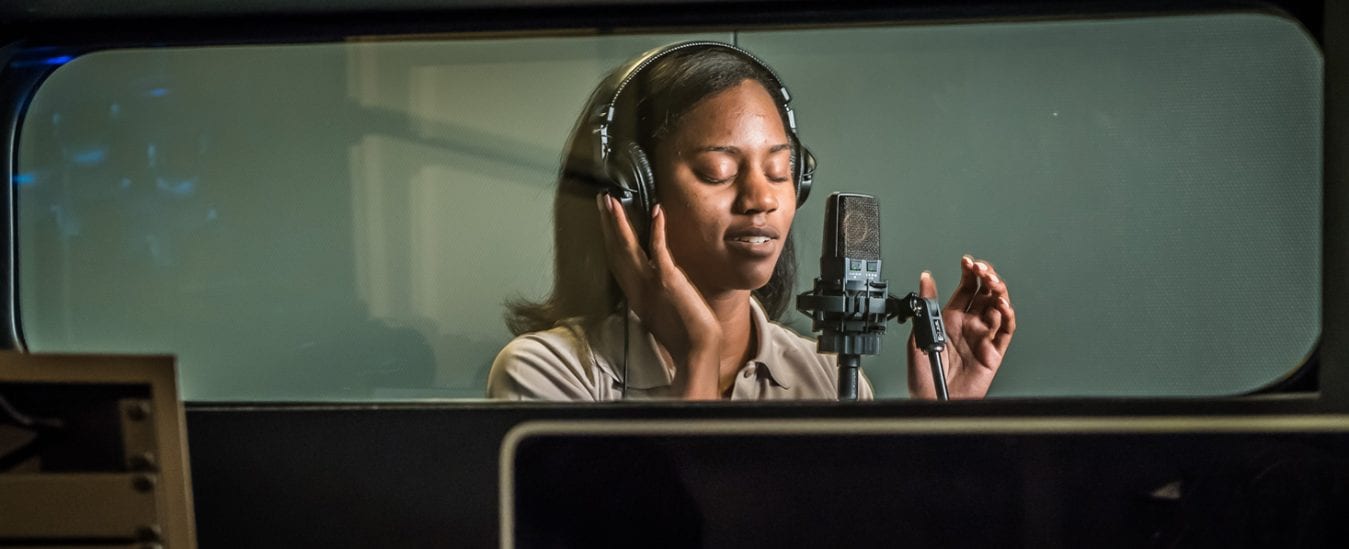 Eckel's Voiceover Rooms and Studios offer an ideal environment for vocal and other recording studio applications. Eckel studios and voiceover rooms create the perfect acoustic setting for audio engineering and the recording of live performances in a controlled setting,
Design
Engineered and built using the same technology found in our clinical grade audiometric rooms voiceover rooms and studios offer the same design qualities and performance capabilities. The walls, windows, ceiling and door systems incorporate acoustic treatment and provide an ideal environment for all types of recordings. The doors seal with double magnetic gaskets, and all doors and optional windows are STC-rated assemblies, providing a high degree of sound separation between the recording room and the control room. Additionally, isolated floors prevent the transmission of low-frequency vibration noise. Rooms and studios feature a quiet ventilation system, ceiling lighting and AC outlets. Audio cables provide microphone and amplifier connections to the control room. And, like our Audiometric Rooms, installation is easy with our unique cam-lock modular construction.
Applications
Eckel's Voiceover Rooms and Studios provide the ideal environment for vocal recording, overdubs, performance enhancements and other studio applications. While the array of applications is endless, the rooms are often used for production, recording and broadcasting of live musical and theatrical performances, lectures, symposia, oral histories and video interviews.